Himalayan Trekking & Tours (P) Ltd, travel company in Nepal catering to the needs for outdoor adventure activities has been defining the life-changing power of travel since its inception in 2003. That's almost 20 years of adventure with travelers from all around the world; taking them to different enthralling destinations of Nepal and Himalayas; with countless unforgettable moments to instill lifelong memories to take home to and changing the ways people view the country.
Himalayan Trekking & Tours (P) Ltd have always been committed to being there for our travelers; travelers from every corner of the world. The management of our company has extensive experience, which allows us to understand clients' every requirement and deliver best travel packages and prepare itinerary accordingly. Himalayan Trekking & Tours is fortunate to have some of the most talented and cent percent committed team of guiding professionals with a razor focus towards providing guests the excellent logistical preparation in the very field; all having an average experience of 15 years at senior and middle level.
Our team's skills are constantly upgraded through carefully selected top training programs so that we are able to provide our guests with all the necessary details, precautionary steps, post travel support and everything one requires while in the journey. Hence, all of our expeditions, trails and treks are operated by well trained guides, who offer travelers with the adventures that are completed with quality, service and safety, at the forefront.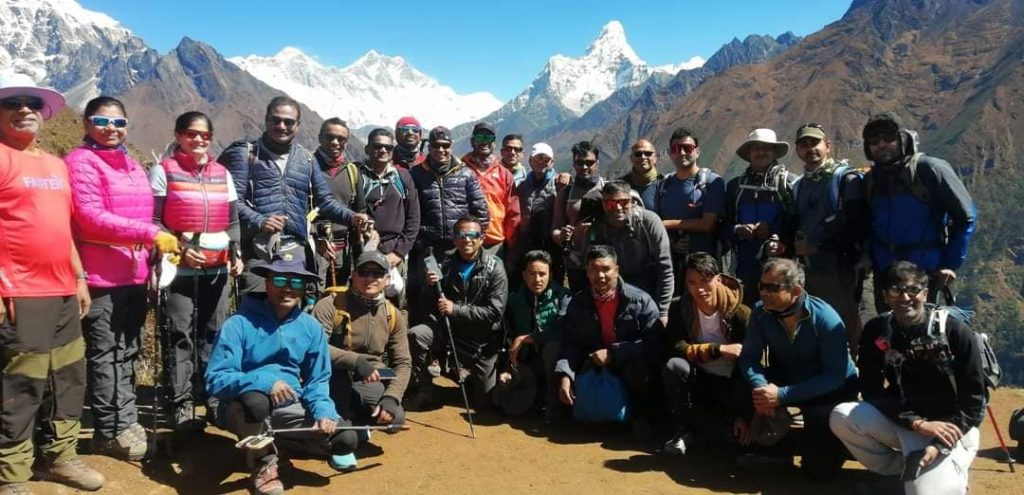 Our core values or call it mission or philosophy, is to create an authentic, sustainable travel experience and offer adventure-craving travelers the best of the adventures in the mind-blowing geography like nothing the world had ever seen. We change the way people look at their holiday time- And we live by them every single day.
Sure, call us dreamers, but those values have been at the mind of everything we've ever done and have helped us grow into one of the most loved adventure travel companies in the country.
We will be there, like we have always been.