Asia is the largest continent in the World. Being largest it has many unique things that world has been amazed till the date as the World's highest Mountain Mt. Everest 8848 m lies in Nepal, Asia, World's longest and greatest wall 21.19618 million m Lies in China, Asia and Most beautiful cities as Tokyo, Phuket, Hong Kong, Singapore, Bangkok, Taipei, Nagoya all lies in Asia. I bet that you will be lured by the beauty of Asian countries. You can have taste of ancient villages to the most modernized cities in the World.
Today, Himalayan trekking is going to discuss on the top 8 Asia's must visit place in 2018
# 8 Asia's must visit place in 2018 – Make your tour in Asia more wonderful and fun
#1. Nepal- Kathmandu, Pokhara and Chitwan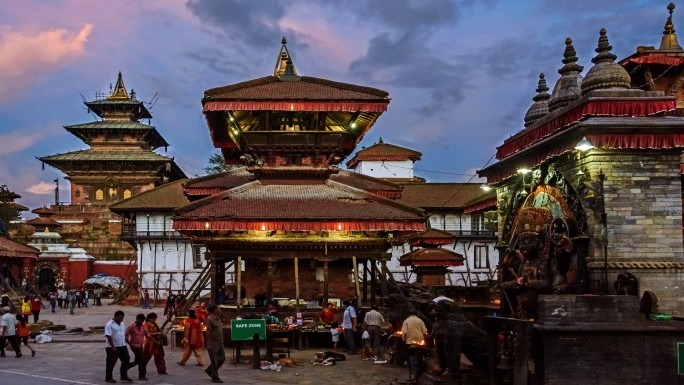 Nepal is famous for its World's Highest peak Mt. Everest and homeland of other top 8 World's top peaks as Mt. Annapurna, Mt, Manaslu, Mt. Kanchenjunga and many more. In the same manner, Cities like Kathmandu, Pokhara and Chitwan also well known in the World for their uniqueness. As Kathmandu is famous for preserving its ancient monuments, temples and Palaces that that dated back to 16th century.
While Pokhara is home place for World famous lakes as Phewa and Begnas lakes. Not onlu this, the scenic view of the Mt. Fishtail from the Pokhara lures everyone who visit this beautiful place.
Chitwan , Sauraha is the homeland of Chitwan National Park which has preserved  World's Endangered and rare species of One Horned Rhinoceros, Royal Bengal Tiger and home for 100 species of  Birds.
#2. China, Great Wall and Gansu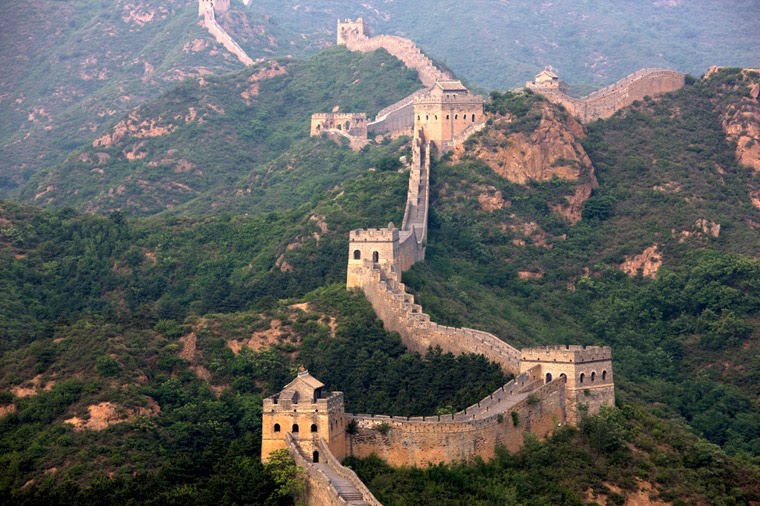 Talking about the Gansu, it is wonderful land of snow-capped mountains, blue skies and Silk Road history with surreal terrain ranging from the arid peaks of Xiahe to the Instagrammable rainbow desert of Danxia National Geopark. Other luring facts about the Gansu is visual feast, local cuisine(especially Lanzhou-style hand-pulled noodle) has earned a cult foodie following. Similarly, Bingling Monastery is the Gansu's crown jewel and world-class Buddhist art site.
Great Wall! The name is everything as the Walll was built in about 23000 years ago. This wall attracts by its length and has length of 21.19618 million meters and took many dynasties to complete it. This wall was built to protect the Silk road trade and today its been mystery for us about its length and standing today.
#3 Dubai, Burj Khalifa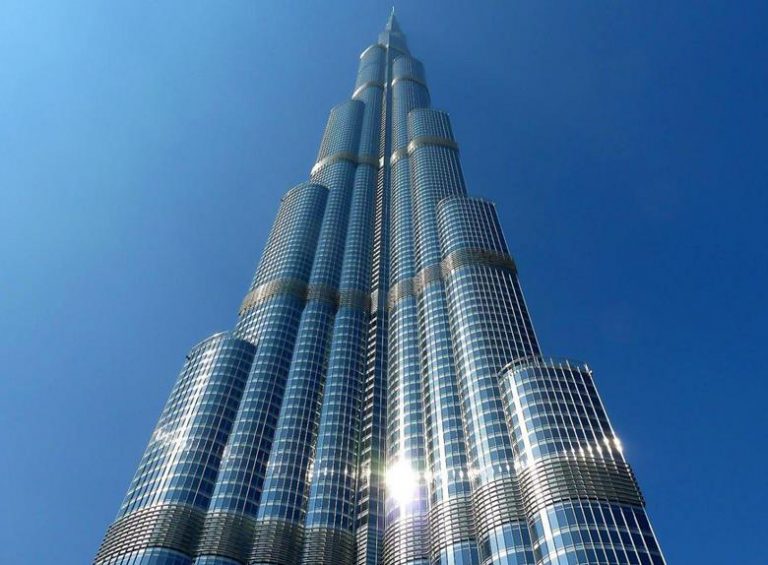 Burj Khalifa is the World's tallest building, a living wonder and the Stunning work of art you will see all thing in this Greatest building.  Its not just the tallest building, Burj Khalifa is an unprecedented example of international cooperation, symbolic beacon of progress, and an emblem of the new, dynamic and prosperous Middle East.
Besides Burj Khalifa ,
#Dubai Mall
#Dubai Museum.
#Bastakia (Old Dubai)
#Sheikh Saeed Al-Maktoum House
#Dubai Creek
#Jumeirah Mosque are also top attraction of Dubai.
#4. India, Taj Mahal and Northern Kerala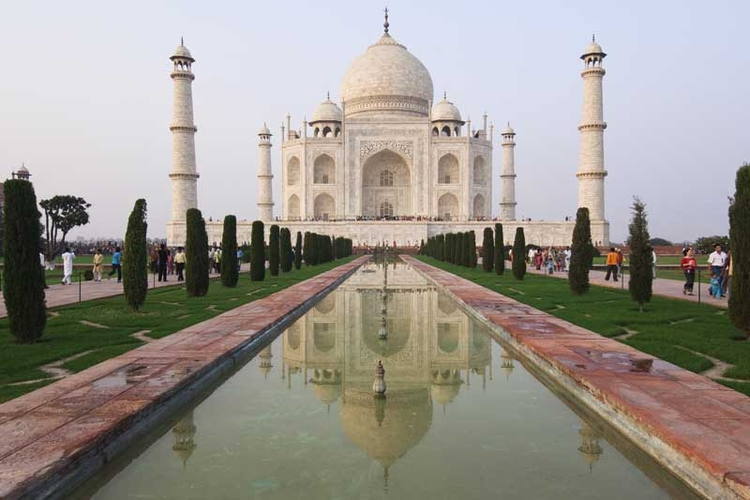 Everyone Who visit Taj Mahal is going to paralyzed by the artistic beauty of the Mahal. The emperor began to construct the masterpiece In 1632 to commemorate his beloved queen. Major attraction of the Taj Mahal is the beautiful gardens, symbolizing paradise, or a heaven on earth.
Not only this another major attraction of India is Northern Kerala. As the Northern Kerala lure with concealing its backwater charms and emerging slowly like a butterfly from a chrysalis. In the eastern hills, You will reach Wayanad which is one of Kerala's most underrated wildlife sanctuaries and enjoy the Elephant riding and birds watching there.
#5. Kuala Lumpur, Malaysia
Kuala Lumpur, the capital city of Malaysia is another amazing and interesting place to visit. The most exotic touristic places of Kaula lumpur  are China Town, the Petronas Twin Towers, the Buta Caves and Central Market.
Not only this, this city has the beauty of old, traditional buildings next to the modern towers. Definitely, you will enjoy in Kaula Lumpur.
#6. Singapore 
Singapore is famous for the uniqueness and most busy trading hub in the World. On the contrary of the, Singapore, its the country where all the Asian culture and tradition mixes making like a garland.  This wonderful fusion helped the country and has taken to prosperity that takes form in the city's colorful neighborhoods, eclectic culinary scene and overall modernity. You can see skyscrapers from either Merlion Park, the Singapore Flyer or the sky-high Gardens by the Bay which will definitely gonna catch your mind.
#7 Japan, South of Tokyo and Takayama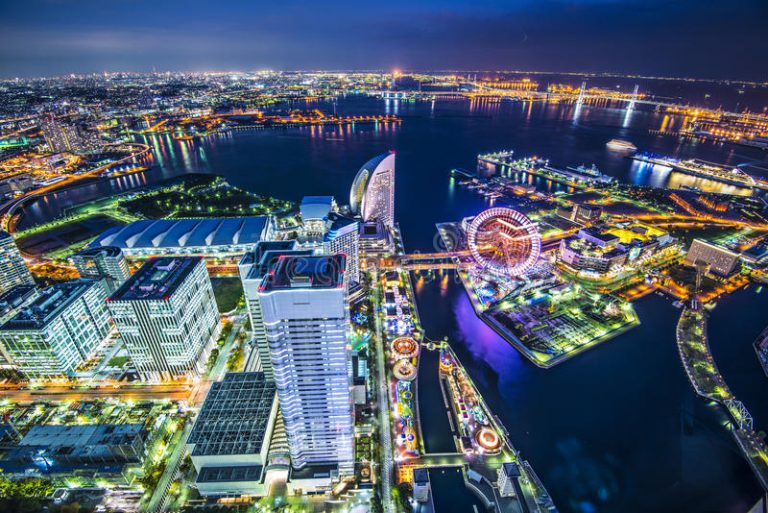 Two beautiful cities south of Tokyo Japan are worth of visiting while your Japan visit. One beautiful city of Yokohama which is  just a 20-minute train journey from the capital and this city appeals packs for bayside location, eclectic architecture, microbreweries and tasty cuisine. On the same manner, another wonderful city is Kamakura city between wonderful temples and shrines in the verdant hills surrounding.  Kamakura was the Japan's first feudal capital but Now is the Tokyo. This classy seaside town is known for its surfing scene and offers a tempting selection of relaxed cafes and restaurants and an iconic giant statue of Buddha.
While talking about the Takayama, this place is famous for following its ancient disciples and has not been much changed since the 17th century. You can hear sound of  the disciples of 'temple town' sweep, rake stones and open shoji (sliding doors), morning local markets, giggling school children scamper across age-old bridges over the lazy Miya-gawa. You will surely lured thinking that The developed nation like Japan is still preserving its culture and how Japanese people live with their culture and tradition.
#8 Thailand, Bangkok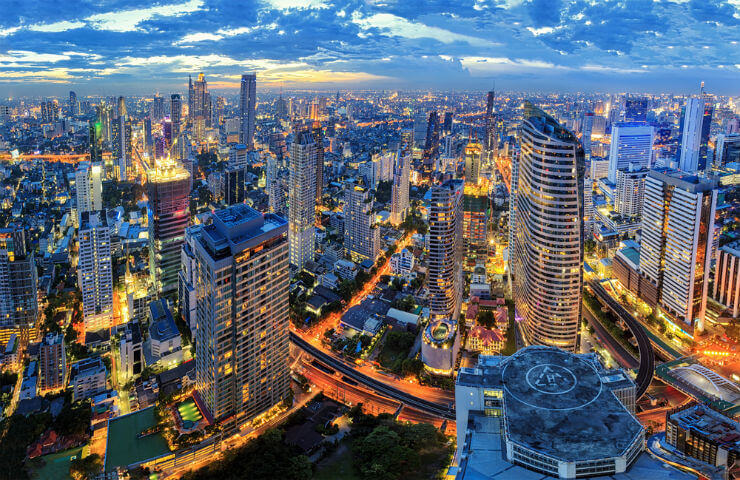 Bangkok is the capital city of the Thailand. You will observe wonderful scenery of eye-catching Hindu sites, non-stop nightlife and have taste of incredible Thai cuisine. You can wonder in the Chatuchak Weekend Market (world's biggest street markets or  meditate to get Chi at sacred sites such as Wat Arun.
We hope that these 8 Asia's must visit place in 2018 helped you to choose you destination country.
If you have to know then please Visit Himalayan trekking
Call us at
 +977-9851032316 (24×7)