The Langtang valley trek; true amalgam of natural and cultural richness attracts thousands of trekkers every year. During the trek, trekkers can be witness to great scenic landscapes, rhododendron forests, culture and traditions of locals.  This trek is most attracting and captivating trek that takes not more than weeks. The major attraction of Langtang valley trek is that one can visit the most amazing and rich in natural flora and fauna Langtang National park.
Main Attraction of Langtang Valley Trek:-
1. The Langtang national Park: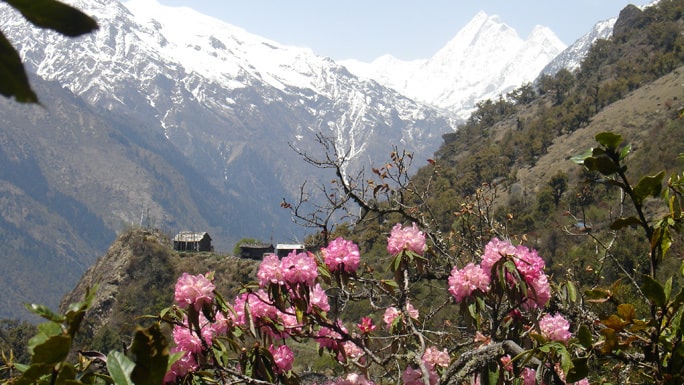 the Major attraction of the Lagtang valley trek is that you can visit the Langtang National Park.  This national park is the home to 1000 species of flora and many wild animals such as
Tigers,
wild boar,
red panda,
pica,
musk deer,
Himalayan black bear,
Himalayan Thar (wild goat),
rhesus monkey,
common Langur,
snow leopard, and so on.
Not only this, birds including hawks,
hoopoe,
cuckoos,
barbets,
owls,
nightjars,
laughing thrushes,
black-capped sibias,
Red-billed,
parakeets etc. more than 250 species of birds
In the same manner,  one can see the rhododendrons forest and  chir pine, rhododendron, alder and deciduous conifers are abundantly present here.  If you are true nature lover then this trek can be paradise and natural museum for you.
2. The Mountains and their views:-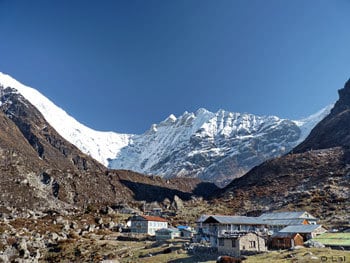 While talking about the mountain and mountainous views that Langtang valley trek offers then it is paradise for the mountainous views. During the trek on can be witness to the Langtang and Ganesh Himal mountain ranges. One can view the spectacular views of
Langtang Lirung (7246m),
Gang Chhenpo (6388m),
Naya Kangri (5846m),
Yala peak (5700m) and Dorji Lhakpa (6966m).
Therefore this is one of the main reason  why one should go for Langtang valley trek.
3. The people and culture:
Sherpa and Tamangs families are more in the Langtang region. Not only this, langtang region has natural diversity but also diverse in culture and religions. Both Tamang and Sherpa are guide by the Tibetans culture and tradition from their  religious practice, language and dress-up, they are more similar.  Similarly, visiting to traditionally built stone houses, windows, beautifully carved wooden pillars and Gompas are the captivating scenry of the region.
4. The glacier and the lakes:
Langtang area consists more than  70 glaciers of different size. While the holy lakes as
Gosaikunda,
Parvatikunda,
Bhairavkunda and Dudhkunda lies in this region too.
These lakes are of religious importance for both Hindus and Buddhists. So, if you have deep interest in the lakes and lakes exploration, you can choose this trek.
In conclusion, Langtang valley trekking is the best trekking for the natural and cultural lovers along with the splendid Himalaya range, beautiful waterfalls, and green forests. Therefore, this is wonderful and untouched beauty of the nature in the Langtang region.
So, Call Himalayan trekking for the more information about Langtang valley trek
 +977-9851032316 (24×7)
Book the trek with us and get the affordable trek of the Langtang.